Searching Utilities with scrolls
In this section you will find a list of codes and resources with scrolls that you seem very interesting
if you know an amazing resource (Php,Bootstrap, HTML, CSS, JS... ),
please use this section to submit it, and help other people find it.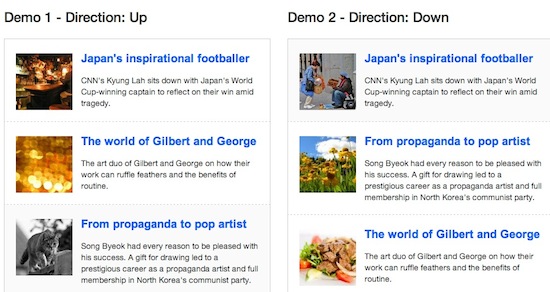 Aakash Chakravarthy has come up with a plugin named Easy Ticker that is a news ticker like jQuery plugin that scrolls the list infinitely. It is easily customizable, flexible with lot many cool fea...
---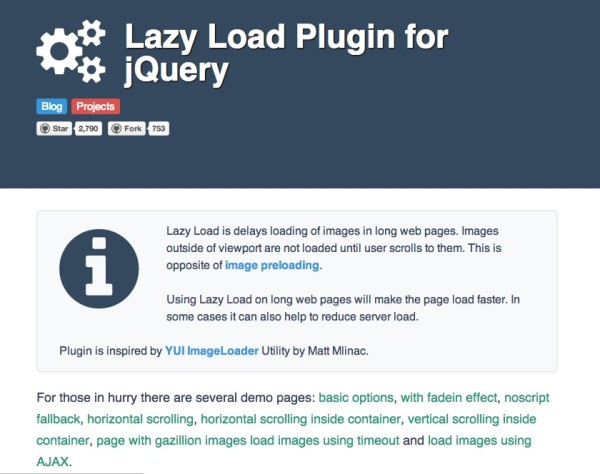 Lazy Load is a plugin that delays loading of images in long web pages. It ensures images outside of viewport doesn't get loaded before user scrolls to them
---
Page 1 of 1, showing 2 records out of 2 total, starting on record 1, ending on 2