Searching Utilities with preview
In this section you will find a list of codes and resources with preview that you seem very interesting
if you know an amazing resource (Php,Bootstrap, HTML, CSS, JS... ),
please use this section to submit it, and help other people find it.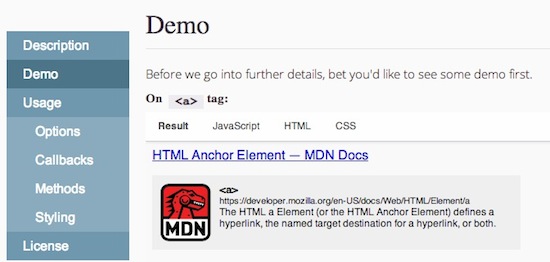 This plugin promises to take care that the user is able to easily create a live preview of url based on its Open Graph properties and other details. This plugin is developed by Mark Serbol
---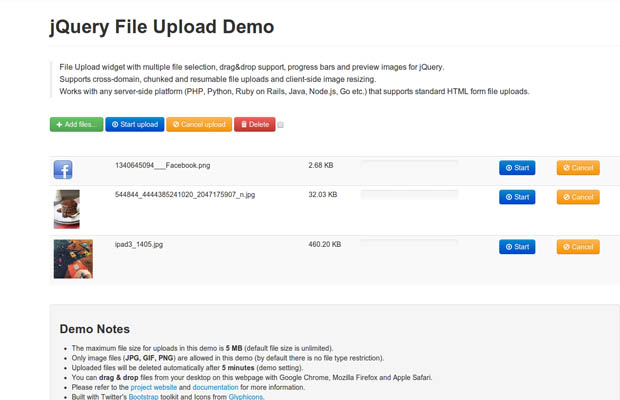 jQuery File Upload (github) is a widget with multiple file selection, drag&drop support, progress bars and preview images. It supports cross-domain, chunked and resumable file uploads and clien...
---
Page 1 of 1, showing 2 records out of 2 total, starting on record 1, ending on 2