Searching Utilities with drag. Page 2
In this section you will find a list of codes and resources with drag that you seem very interesting, page 2
if you know an amazing resource (Php,Bootstrap, HTML, CSS, JS... ),
please use this section to submit it, and help other people find it.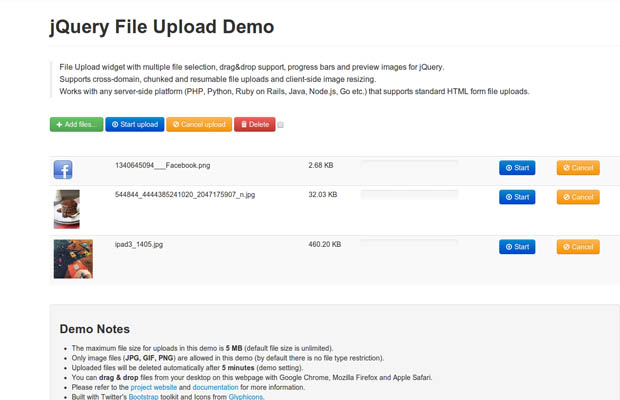 jQuery File Upload (github) is a widget with multiple file selection, drag&drop support, progress bars and preview images. It supports cross-domain, chunked and resumable file uploads and clien...
---
Page 2 of 2, showing 1 records out of 9 total, starting on record 9, ending on 9